Learning-from-the-Land
The Learning-from-the-Land programme was initiated by the Lowther Castle & Gardens Trust (LCGT) in tandem with the Ernest Cook Trust in 2019. Under this initiative, a series of education programmes specifically in land-based skills is offered to 14-24 year olds who face barriers to employment.
The Outdoor Learning team has made links with all kinds of groups including Ullswater Community College, Queen Katherine School, Kendal and other county secondary schools. Other partner organisations include Building Better Outcomes & Right 2 Work initiatives; Cumbria County Council's Target initiative. People First Cumbria, NR Training, the Probation Service and Youth Offending Team.
Expressions of interest from schools and colleges are welcome. And details of individual opportunities follow.
The Ernest Cook Trust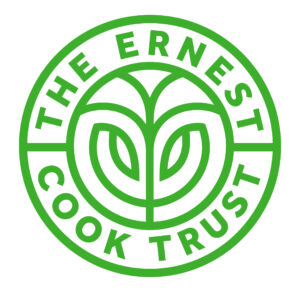 Founded in 1952 by philanthropist Ernest Cook, leading education charity The Ernest Cook Trust is forming partnerships with like-minded organisations to expand its educational impact. These partnerships already include the Devonshire Educational Trust at Chatsworth, Derbyshire and the Pendle Hill Landscape Partnership in Lancashire. The innovative partnership between Lowther Castle and The Ernest Cook Trust has created two new Outdoor Learning roles. The Ernest Cook Trust's Outdoor Learning Officer, as part of a wider ECT education team, works alongside Lowther Castle's team, taking responsibility for planning and delivering outdoor learning sessions to provide curriculum-based learning as well as informal and lifelong learning opportunities. This involves liaising with schools, colleges, universities and community groups to shape and deliver a lively and innovative programme over three years.